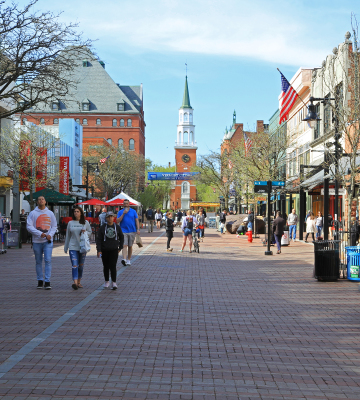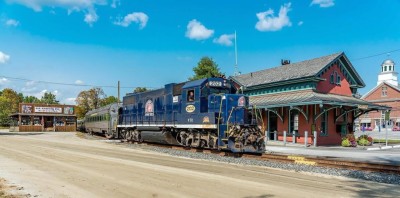 CHOOSE A DEPARTURE LOCATION
We depart from Burlington, May through October. In September and October, we operate fall foliage trains departing Chester simultaneously with our trains in Burlington.  
Visit the biggest city in the state of Vermont! Explore  the  shops on  Church  Street,  or  enjoy  a VT Maple Creamee and a  stroll along Waterfront Park.
Chester is a quaint town in the heart of Okemo Valley. Take a journey through some of the most beautiful landscapes that Vermont has to offer.
Select which area you will be visiting for more information regarding available train rides and additional resources for each location.